We are sharing some important information to help you prepare. Stay tuned for updates during the conference! Can't find what you're looking for? Feel free to contact us at hello@crunchconf.com, on social media, Hopin or just wave at us 👋
How to join Hopin?
As you might already know, Crunch Conference is back in hybrid. This means that the online part of the conference is going to happen on Hopin. How can you join Hopin? On September 30 keep tracking your email as you are going to get your so-called Magic Link with the title 'Your online ticket for Crunch Conference 2022' which lets you enter the online scene.
Workshops
Workshops: October 5
The workshops are happening at the venue of the conference! Ticket holders are going to receive an email with all the important information on September 23 (Friday) at 3 PM CEST.
Check out the list of our workshops HERE
Conference (October 3-4)
Venue
Central European University
1051 Budapest, Nádor u. 13-15. (Google Maps)
The venue is located in the heart of the city center so unfortunately we cannot provide parking. However, due to its location, it can be easily reached by public transport. We recommend buses 15 and 115 and tram 2 which stop a few minutes walk from the venue. You can also reach metro line 3 from Arany János street or from Deák Ferenc square. Want to take a taxi instead?
Call 6x6 Taxi at +36 1 666 66 66.
Wondering where the talks happen and when? Check the schedule!
Here is a little help for you to make it easier getting around the venue! Feel free to save this map of the venue.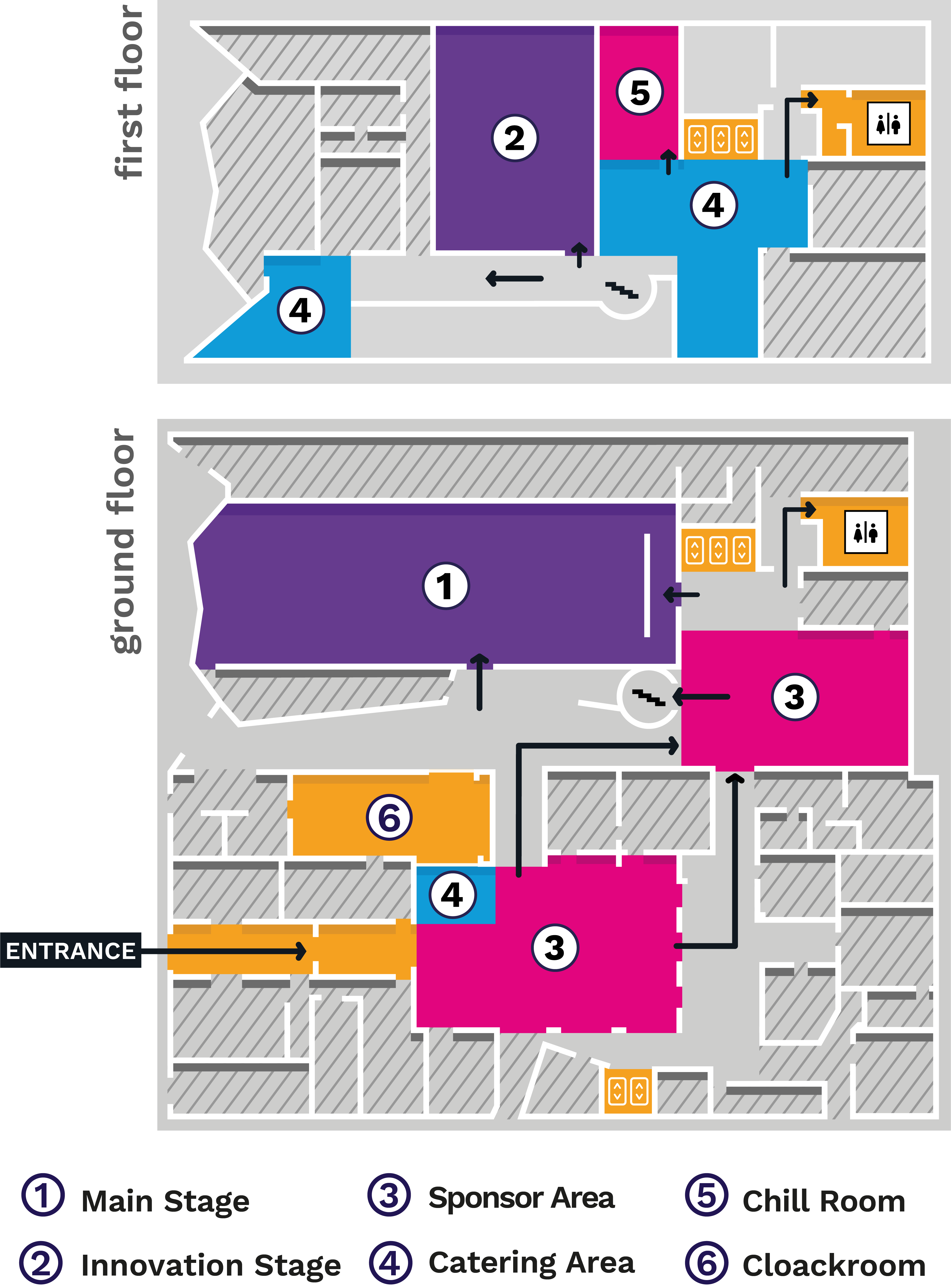 Wifi
During the conference, free Wifi will be available throughout the entire venue.
SSID: CEU External and Event
Password: autumnLEAF2022
Food
Day 1 // Breakfast, artisan coffee, lunch and dinner are provided
Day 2 // Breakfast, artisan coffee and lunch are provided
Onsite networking night with free drinks sponsored by EPAM after the talks
You can find many food options at Crunch Conference. Would you like to know more about the menu?
Are you worried that you might not find something to eat because of your food allergies/special diet? Don't worry, go to the CraftHub booth and ask the staff about the different possibilities.
Hungarian COVID-19 regulations
Are you coming from abroad? Not sure about the different regulations? Do not worry! Hungary has no regulations as for the moment. There is no compulsory mask wearing and you can travel freely without bedding any certification. Despite all of this, we are preparing with masks, sanitizer stations and medical service.
To get all the necessary information about regulations in Hungary concerning COVID-19, make sure to check https://visithungary.com/category/covid-19-information so that you can stay up-to-date.
Registration
Registration is open on Monday from 8am at the conference venue. Arriving later? Don't worry, you can check in at the infopoint after the official registration hours.
Please download your ticket in PDF (or into the Apple Wallet) and print it or show it on your phone at the check-in! You can do this by clicking on the "VIEW TICKET" button and scrolling down to the bottom of the page! Please have your ID/passport with you in case we need to look you up in the system.
Make sure you receive your conference badge with your name that is mandatory for entering the premises on both days. The conference badge cannot be replaced - especially not on the second day of the event, and without it you cannot enter the conference. Please wear it at a visible place at all times.
We'll provide a cloakroom for free.
Share the vibe
Post and tweet about us with the hashtag #CrunchConf and let your friends know about your attendance in our Facebook event .